2021 Spring Gear Guide - More Great Gear
Monday, 19 April 2021 05:31
Last Updated on Monday, 19 April 2021 05:52
Page 2 of 2
REVER | Trip Planner, GPS Tracker & Community
If any of your outdoor adventures take you on the road - especially on two-wheels - REVER makes a great addition, enhancement and tool for your trip-planning, tracking and riding. I bought the license for REVER last year and found that it's worth every penny to me. I used it to plan, track and share my location with my wife when I'm on long rides. Part of the planning process - especially on trips that you've never taken before - is to ensure enough fuel stops, camp sites and food locations to sustain your adventure. REVER helps with all of that - and the PRO version allows your to share your ride with specified contacts with a single check-box.
REVER tracks elevation change, speed (can be turned off so you don't freak out your wife), ride time and more. As long as you have cellular service, you can share up-to-the-minute location with those you choose. Maps can be downloaded for offline navigation if you will be roaming or out of cellular coverage. The Pro version adds many features that seem more geared to USA riders, but there are plenty of Canadians in the REVER community and it's growing. The REVER app works on both Android and Apple devices.
Spot X 2-Way Satellite Messenger
If you're heading out for your Spring adventure and will be outside of cellular coverage, the Spot X 2-Way Satellite Messenger is a great tool to have. It's a text-only messenger that allows you to communicate as long as you have a clear view of the sky. In addition to texting, it allows for waypoints, basic navigation, check-in messages and an SOS feature that will ensure you get rescued wherever you are on the planet. The SOS rescue feature requires an elevated paid subscription, but if you are boldly going where no one will find you if things go sideways, it's not a bad idea to have.
In 2021, there are still a lot of dead spots here north of the 49th parallel and it's nice to know that I can reach my family and friends if needed - and to know that when I'm away, if something goes south at home, I can be reached as well. Some people complain that it's not as instant as cellular messaging, and because of the nature of send-receive process, it can take a bit longer to send and receive for sure. You can change the message push and tracking interval, but if you shorten it up, it comes at the expense of battery life. If you leave it at 30-minute check-ins, you'll find that you can get a easy weekend or longer on a charge. If you stretch out the check-in to the longest possible delay, you can get a week out of charge - and still be connected if you need to.
The Spot X subscription will give you a phone number so anyone can message with their non-satellite phone. It's not just for Spot users.
Before you plan any of your spring adventures, it's a great idea to check the forecast to know what gear you'll need and if you should even head out. Here in Alberta, we had a wonderful 72F day - followed immediately by a 30F day. Wild weather swings can be dangerous if you don't plan for it and the Tempest and their weather network is an incredible tool to have. The Tempest is solar-powered and connects to your home wifi via a wireless hub that can reach well over 1000' to the unit itself. Weatherflow uses their network to forecast weather that appears to be more accurate in my location than the local news stations.
You can view the Tempest via a webpage or the app that works on Android or Apple. There is no subscription required and notifications can be set for lightning detection, rain, frost and more. This product launched on Kickstarter and Indiegogo. They've shipped an incredible number of units and because there are no moving parts, I expect it to last for many years.
The app allows for tracking of temperature, wind, rainfall, UV, brightness, battery level and more. It's pretty nifty and invaluable as a tool to plan your spring adventure. You can also view the entire network of Tempest units and check weather at any of the locations.
RhinoWolf 2.0 All-In-One Supertent
Another product that launched on Kickstarter/Indiegogo was the RhinoWolf 2.0 Supertent. It's an all-in-one system that includes a mattress, sleeping "bag", pillow and tent all in one system. It's an incredibly compact one-person sleeping system that is built better than I expected. Multiple units can be attached together to make a sleeping caterpillar. I spend a fair bit of time riding and camping around this beautiful province and the RhinoWolf 2.0 fits me and all my gear under cover. It's not an all-season system by all means, but it's good for 2 to 3 seasons.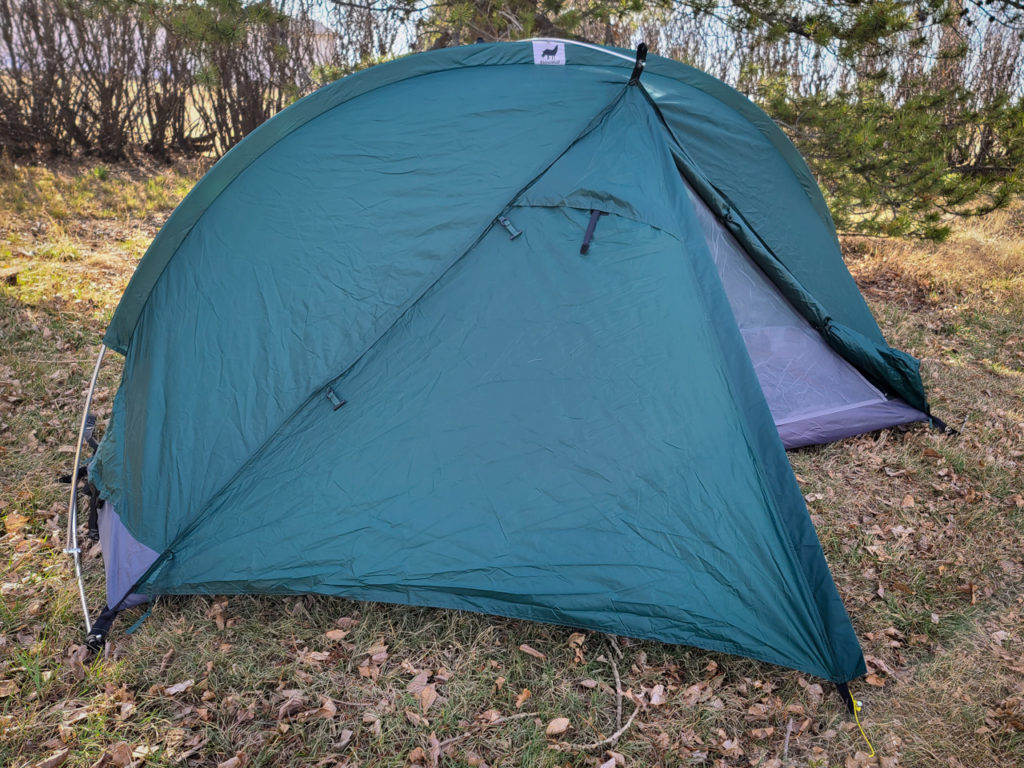 The biggest feature of this system is the compact nature of it when stowed. All rolled up, it's smaller than a decent sleeping bag and mattress - and you get a tent in the package to boot. The width of the inside area is one-person only, but there is space on both sides to store your gear under cover. All-in-all, it's a fantastic unit and makes our final entry into the 2021 Spring Gear Guide.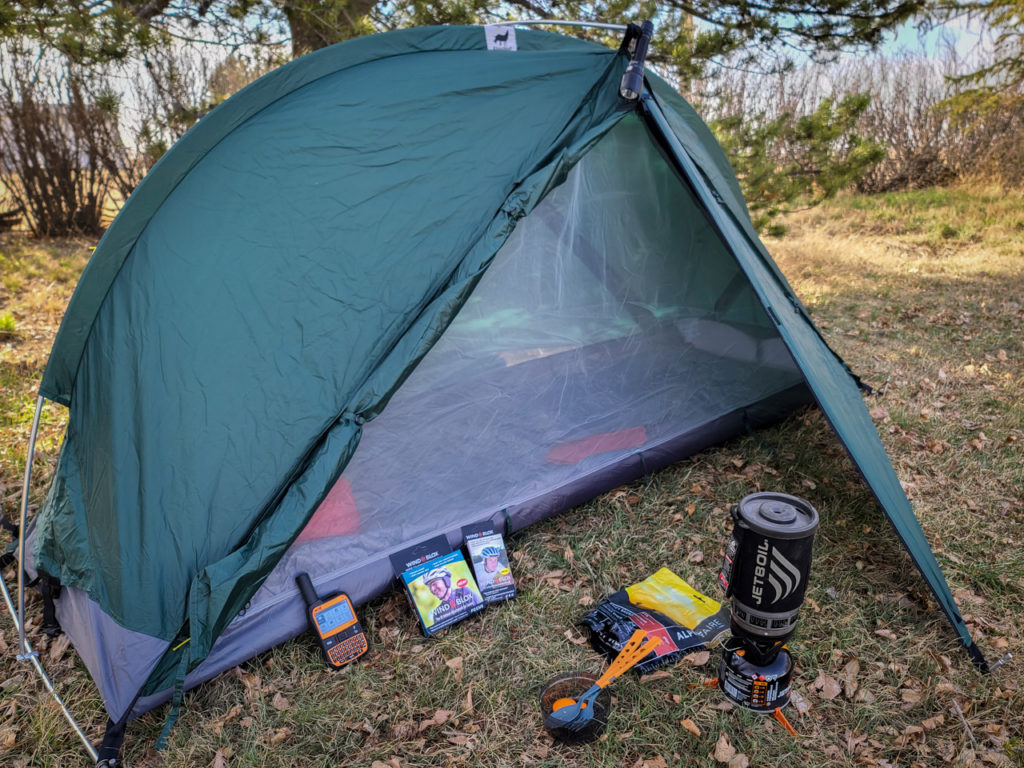 If you are planning and adventures this spring - or in 2021 in general - make sure to check out the gear in this guide. It will save you some effort, increase your comfort, safety and peace of mind.
Many thanks to all the companies that helped me put this guide together. Please make sure to click the links to their websites and shop local if possible to get equipped with some great gear this spring!